Why Choose Us


WE ARE PASSIONATE ABOUT BUILDING 
Melbourne Tiling Services has a proven record of accomplishment. Also, we are a reputable company in Melbourne, Victoria while ensuring that all projects are done with utmost professionalism due to using quality materials while offering clients support and accessibility. Marble tiling or porcelain tiling, ceramic tiling or tiling repairs, shower leak repairs, and a new service kerlite tiling are some of our specialties in which we have extensive experience. Tiling Melbourne since 2003.



 HONEST AND DEPENDABLE
For Melbourne Tiling Services, honesty is the only policy and we strive to complete all projects with integrity, not just with our clients, but also with our suppliers and subcontractors. With thousands of successful bathroom renovations projects under our belt, we are one of the most trusted tiling companies in Melbourne. Furthermore, we take pride in quality more than quantity, yet being within schedule.


WE ARE ALWAYS IMPROVING
Melbourne Tiling Services engages to complete all projects within the timeline set with the clients. We use the best of technology and tools to ensure that all jobs are done quickly but also giving attention to details and ensuring everything is done rather correctly.
HIGH END QUALITY BATHROOM RENOVATIONS
All our projects follow a top-end quality culture, every project is considered unique, standards achieved are way above average, materials used are of top quality from our loyal partners/suppliers.  Waterproofing systems, adhesives, grouts are used to achieve the top quality. Only experienced licensed tilers, waterproofers, carpenters to maintain the quality level since 2003. From marble tiling, ceramic tiling or porcelain, and the newest tiling service, kerlite tiling, we try to achieve top-end quality while using the best tiling materials. Tiles supplied by our own Melbourne Tiles Shop.
Who We Are?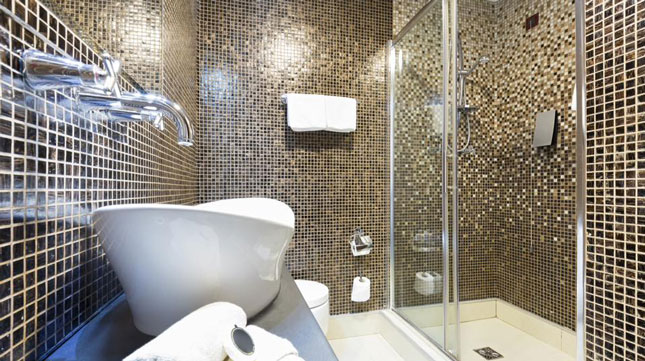 Melbourne Tiling Services P/L
traces its roots back to 2003 in Melbourne, Victoria and since then have never looked back. With thousands of successful projects under our belt, we can proudly say that we are one of the most trusted bathroom renovations companies in Victoria performing both domestic and commercial work for more than 18 years. Melbourne Tiling Services P/L has offered a wide range of tiling services, bathroom renovations in Melbourne and many other cities of Australia. Melbourne Tiling Services for the past 18 years has gained a lot of experience in work also in relationships with our clients or resolving issues, professionalism in approaching any job small or big. Melbourne Tiling Services has increased its clientele by more than 16% since the last financial year.
We strive to maintain the highest standards while exceeding client's expectations at all levels.
We are extremely pleased to have employed Melbourne Tiling Services for our bathroom renovation. The highest of quality, we have recommended Adrian and his team to all our friends. Five stars.
Clara and Ray
Exceeded my expectations by far, the solid oak vanity, the walk-in shower base, shower screen, etc all of the top quality. Highly recommended. Thanks for all your hard work.
Elaine (Beaumaris)
30th floor, 2 leaking balconies, a nightmare. All fixed quickly and very efficiently. We also had our bathroom renovated, a delight. Highly recomended.
Neil B.
Reliable, always on time, clean and polite trades. Our bathroom and ensuite have never looked so good. Thank you for your professionalism.
Kate from Brighton East.
We love our bathroom (ensuite). From a hallway and a toilet.
Stuart
Melbourne Tiling
Melbourne Tiling as a contractor promises to build community value into every project while delivering professional expertise, exceptional customers service and quality construction.
Melbourne Tiling
Waterproofing
Waterproofing wall and floor, interior or exterior applications, shower walls, shower floors, balconies, retaining walls
Screeding
Screeding floors, shower bases, balconies, terraces, entire floors
Self levelling
Self levelling concrete slab floors, cement sheet floors, bathrooms, laundries, terraces, balconies
Wall Tiling
Porcelain tiling, marble tiling, kerlite tiling, soap holders
Floor Tiling
Laying tiles (porcelain, ceramic, marble, kerlite, glass tiles, etc.)
Shower bases
Install hob, screed to form fall, install puddle flange, install shower grate (smart tile, grill, square waste, etc.)
Grouting
Grout tile joints using sanitized flexible grouts (Ardex, Mapei or Davco)
Caulking
Seal corner joints using acetic based silicones or neutral cure. (Maxisil, Mapei, Sika etc.)
Shower screens
Custom shower screens, frameless shower screens, high quality Australian made, certified.
    Accepted payments*
Bathroom Renovations
Bathroom Demolition
Remove appliances, fittings, shower screens, wall tiles, floor tiles, substrate sheeting
Bathroom design
Sketches, plans, discussions, modifications agreed before commencement.
Carpentry and alterations
Drop shower base substrate, change outlets position, electrical rewiring, build stud walls, soap holder (wall niche)
Bathroom walls and floor
Lay wall substrate (plaster, A/C sheeting etc.) Lay subflooring (timber flooring, particle board, compress sheeting, A/C sheeting)
Screeding and levelling
Screed shower base to form floor, screed floor to level or flatten, apply self levelling compound)
Bathroom waterproofing
Waterproof walls using class 4 wp systems, waterproof floor using cementitious compatible systems
Wall Tiling, Floor Tiling
Cut floor tiles to suit shower base fall, tiling of walls and floors as specified
Tiles grouting, Caulking, Sealing
Grout walls and floors using matching colour grout, seal corner joints, apply penetrative sealer over tiles and grout
Shower Screen, Fittings, Appliances
Install shower screen, plumbing and electrical fittings, cabinets, baths, mirrors
All these and more for a median price of $10,000