Kerlite Tiling
A relatively new product on the market, ranging from 3mm to 6.5 mm thick, large format tiles with sizes from 600x600mm to 1500x3000mm, Kerlite tiling is taking over slowly the high end tiling industry. Kerlite tiling or large format tiling involves a lot more tiling skills, attention to detail, specialty tools etc.
We provide full warrantied tiling services from delivery to installation, tiling, grouting and sealing of kerlite tiles while cutting and drilling is done on site. This will substantially reduce the cost of the installation and also time. We use fully compatible adhesives and suitable for all substrates.
Extremely light product for such a large area with great versatility therefore giving the client the opportunity to create new design concepts.
Thin structure, from only 3 mm, perfect flatness and calibration, rectified edges also highly flexible and mechanically resistant.
Furthermore, being a full bodied porcelain composite tile, it makes it a hard wearing product with no surface changes in any weather conditions, extremely resistant to abrasion. We can assist you with any queries regarding the product and installation.
Italian made, supplied with all the information from transport, handling and installation. The client will have the choice of grout colour also  the caulking materials (i.e. silicone).
Can be used as
Facades
Internal or external walls
Bathroom walls or floors
Splashbacks
Fireplaces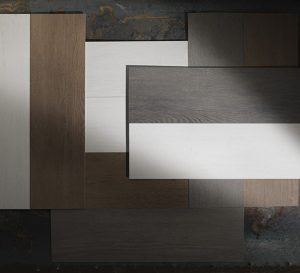 Our aim:
Least amount of waste
Fixed price
No mess
Flexibility
Customer satisfaction
Quality
Accepted payments*